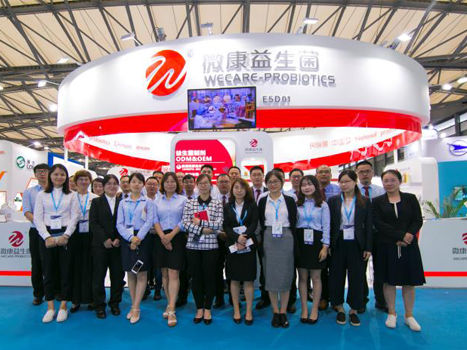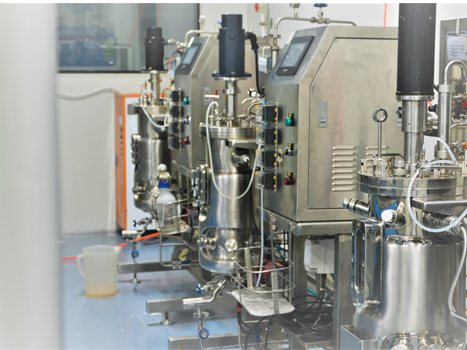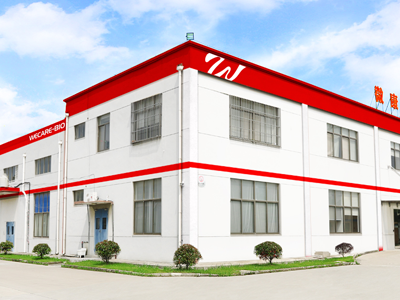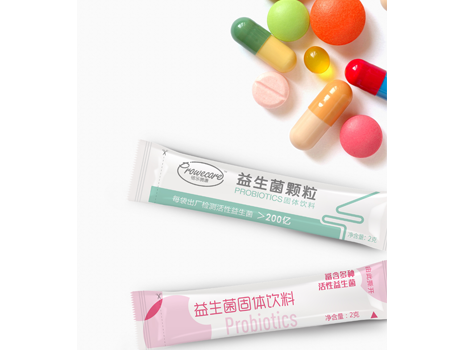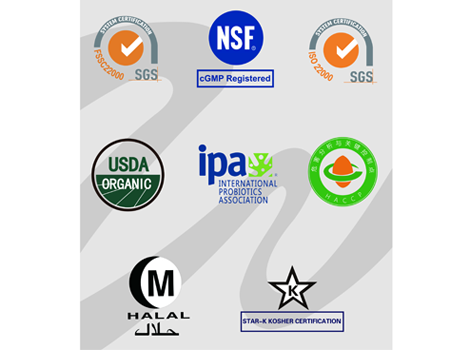 Jiangsu Wecare Biotechnology Co., Ltd is a high-tech enterprise that concentrates on the research, development, production and application of Probiotics and its derivatives incorporated by integrating capital, industry leaders, and professional and technical personnel. The company aims to provide special beneficial microorganism strains (powder), derivatives and ODM/OEM complete application solutions for food, medicine, animal nutrition, agriculture, ecological environmental protection and other fields.
Wecare-bio focuses on micro ecology and bases on the wide concept of health. It takes promoting human health and the sustainable development of environment as the blueprint; and takes developing a suitable probiotics health business for Chinese national independent intellectual property as own duty. The company's vision is to focus on the micro ecology and to promote human health and the sustainable development of environment. The company`s position is to be the probiotics expert. The company`s mission is national probiotics, Chinese dream. The company`s enterprise culture consists of team culture and spirit of craftsman. The company's code of conduct is to abide by integrity, explore innovation, pursue excellence and achieve win-win cooperation. The company`s business model is ODM/OEM (service plus products).
Wecare-bio was founded in July, 2013 with the registered capital of 72 million RMB; and the total investment of the first phase of construction is 150 million RMB. It covers an area of more than 33300 square meters, and its workshops cover an area of 20000 square meters that located in Wujiang National Economic and Technological Development Zone, Suzhou city. Wecare-bio is recognized to be the [Science and Technology Leader Talent" enterprise of Wujiang district, "Gusu Talent" enterprise of Suzhou city, " Innovative and Entrepreneurial Talent " enterprise of Jiangsu province and the national high-tech enterprise. The company`s products "highly activated Bifidobacterium Lactis" and "highly activated Lactobacillus acidophilus" are awarded the title of high-tech products. In 2016, Wecare-bio took on the "Research on the regulation of intestinal microecology and the creation and industrialization of nutrition and health food" project of [the 13th five-year`s national key research and development plan". In 2017, the company took on the international IBS project that supported by the Dutch government and presided over by Wageningen University.
Wecare-bio has 280 employees including five doctors, more than 50 masters; and more than 70% of the employees have bachelor degrees or above. Most of them have rich career and industry experiences, which built a stable talent team and perfect organizational structure. The company has established the probiotics joint laboratory with Hong Kong University, Jiangnan University, Nanjing Agricultural University, Shanghai Jiaotong University and Wageningen University. The company is recognized to be the national post-doctoral scientific research workstation, graduate workstation of Jiangsu province, enterprise engineering research center of Jiangsu province, probiotics research center of Suzhou city. Wecare-bio is the vice chairman unit of Food Science College, Jiangnan University; and the unit of innovation and development community of health food industry. Wecare-bio is also the member of China Health Food Association, China Food Additive Association and China Fermentation Industry Association, etc.
The company has abundant strength of research and development and strong research background. It has built the library of more than 4000 strains of probiotics, including nearly one hundred of the industrial probiotics strains with clear functions, stable performances and national intellectual property. Wecare-bio has developed the Probiotics Powder products with stable activity, clear functions, and a variety of types. It has developed the ODM/OEM of probiotics that meet different functional requirements. The company has developed DVS starter cultures and biological preservation cultures that suitable for fermentation products like yogurt and beverage. It has also developed lactic acid bacteria fermentation raw liquid and concentrated lactic acid bacteria beverage with rich applications. Wecare-bio has obtained SC production license covers five types, more than twenty products such as yoghurt starter cultures, probiotics powder, starter powder, solid drinks, dairy beverage, and tableting candy. Wecare-bio has most of international authentications such as NSF-cGMP, NOP, SGS-FSSC22000, ISO22000, HACCP, KOSHER, HALAL etc. The company has applied more than 50 patents, and 8 of them were authorized.
Wecare-bio has the world-class R&D center and production lines for probiotics. It has high-standard R&D laboratories of foundational and applied technologies, microbiological testing laboratory, physical and chemical testing laboratory. It also has automatic culture fermentation control workshop, efficient conjugation emulsification workshop, vacuum freeze-drying workshop, post-processing workshop for smash packaging, efficient microbial-ecology preparation workshop etc. The area of 100,000 GMP clean workshops and 10,000 GMP purification workshops are up to 10,000 square meters. The quality of products meets the CFDA, FDA, and EFSA standards.
Wecare-bio has five main types of products: probiotics powder (single-strain powder, premix powder, Inactivated Probiotics powder), probiotics preparation (powder, granule, tablet and capsule, include ODM&OEM), starter cultures (fermented dairy cultures, lactic acid bacteria beverage cultures, biological preservation cultures, yoghurt starter powder and cultures), lactic acid bacteria fermentation liquid (fermentation raw liquid (white, brown, fruits and vegetables types), concentrated lactic acid bacteria beverage, concentrated fermented fruits and vegetables), probiotics derivatives (lactic acid bacteria flavored powder, lactobacillus ferment lysate). The business covers food, health care products, dairy products, catering industry, daily chemical, agricultural enterprises and sales platform (e-commerce, Wechat business) enterprises.